Justice For Jeannette DePalma Change from "Suspicious Death" to a "Homicide".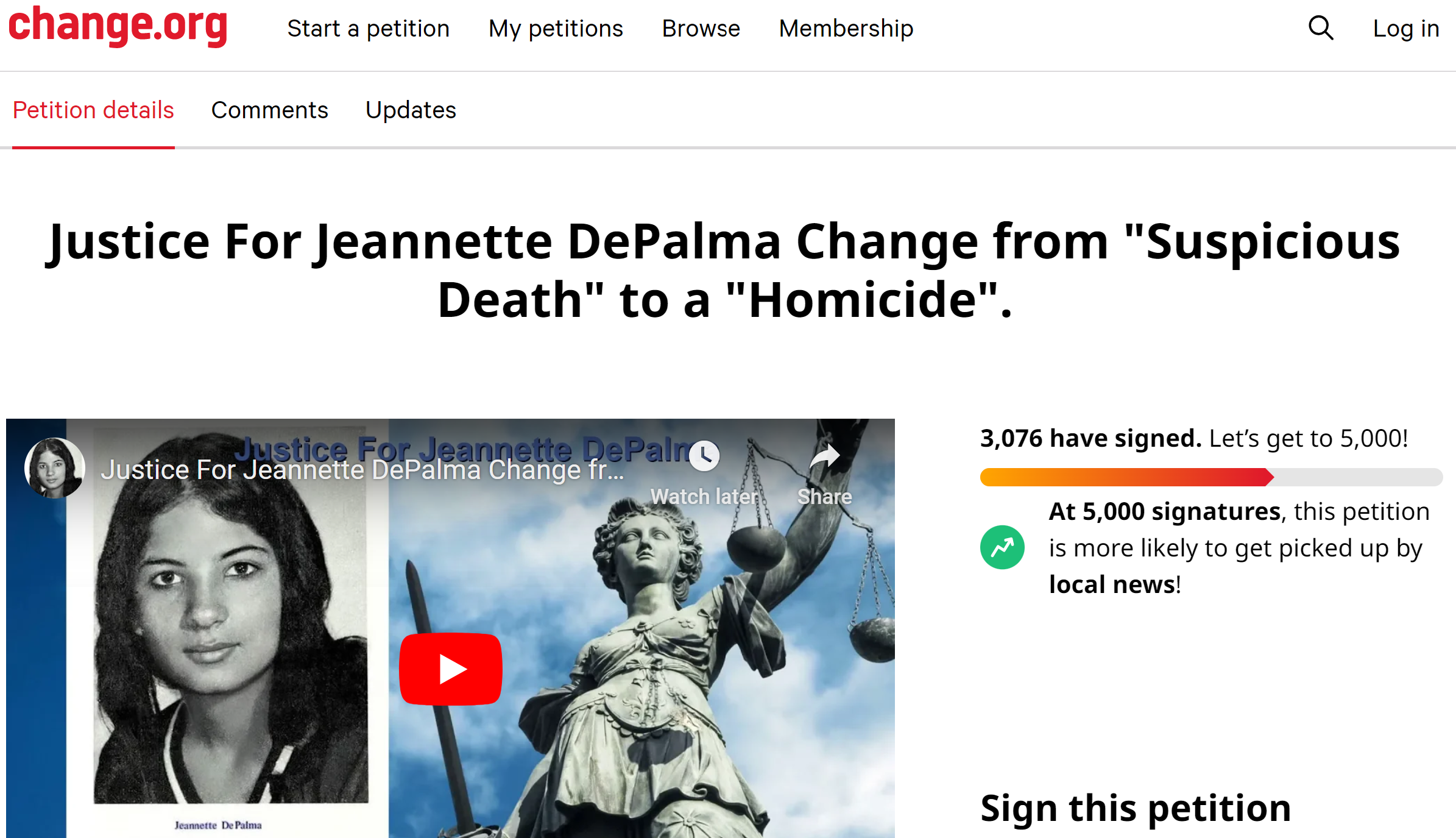 Jeannette was murdered in August 1972 47 years ago, her death has been shrouded in sensationalism by the press but her murder has never been solved. The major reason her murder can not be investigated and solved is there is no determined cause of death, so her case is still ruled a "suspicious death". This horrible murder will never be solved until this first step is taken. Please help us get this administrative roadblock out of the way so we can bring the murderers to justice.
Jeannette had just turned 16 and was a sweet loving person who believed in God and was brutally murdered and left in the woods to rot. There is compelling new evidence that will convict these murderers, but it's going to be a fight to get this case solved. The monsters who did this are still alive and we want Justice for Jeannette DePalma before it's too late.